North Carolina Courage Vs Utah Royals: 3 things we learned – Shield winners again
The North Carolina Courage travelled to Utah Royals FC and took a 3-0 victory that ensured the NWSL Shield will remain in North Carolina another year. Here are three things we learned.
The two-time NWSL Shield winners the North Carolina Courage again claimed the top spot by clinching their third-straight NWSL Shield with a 3-0 win over Utah Royals FC. It took the visiting Courage 30 minutes to get on the board, courtesy of Sam Mewis converting a penalty. Mewis' penalty would be all heading into the half, but the hosts did not back down.
Courage keeper Stephanie Labbé was forced to make an impressive save in the 52nd minute off a Becky Sauerbrunn header off a corner. However, Jaelene Hinkle then scored from what seemed to be an attempted cross for her first of the season to make it 2-0. Debinha then put the game away for the Courage, making it 3-0 in the 70th minute, assuring the Courage's third consecutive Shield.
Here are three takeaways.
3. Mewis shines again
Against the Utah Royals, Sam Mewis was coming off a performance that included a goal coming off a controversial penalty against the Houston Dash. At the weekend, with a chance to get the NWSL Shield and a top-seed in the playoffs, she did it again, stepping up and converting the eventual game and Shield-winning goal.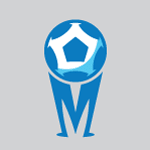 Want your voice heard? Join the MLS Multiplex team!
Write for us!
Aside from scoring penalties, Mewis has been a key part in the Courage's recent run of success, proving to be a defense weapon while also helping connect defense to a top-level attack. The World Cup-winner ended the match against Utah Royals with a 73% pass success rate. She completed 39 in total, 20 of those being attack-oriented while 19 were to her defenders to regroup.
Mewis was a key part in the United States midfield during their World Cup victory and she has not skipped a beat upon her return to NWSL action in North Carolina. The 'Tower of Power' is irreplaceable in Paul Riley's midfield and will have to stay in form for the Courage's run at the NWSL title.