D.C. United Vs New York Red Bulls: 3 things we learned – Oh dear, Wayne Rooney
D.C. United fell to bitter rivals the New York Red Bulls on Wednesday night as Wayne Rooney was sent off. Here are three things we learned from the 2-1 loss.
D.C. United's late-season collapse continued on Wednesday night when they welcomed the New York Red Bulls to Audi Field, falling in a controversial and turbulent 2-1 defeat.
Wayne Rooney put his side in a hole when a forearm smash rightly saw him sent off, while Kaku capitalised on some extremely lapse D.C. defending to give the Red Bulls an early lead. Ola Kamara scored a wonderful equaliser on his debut, but the Red Bulls were gifted a penalty shortly after, which Daniel Royer converted for the three points.
Here are three things we learned from D.C. United's lacklustre 2-1 defeat.
3. Yes, it wasn't a penalty
Complaining about the officiating standards in MLS is nothing new. It is seemingly a weekly occurence, with at least game ruined by poor decisions from the man in the middle. And sadly, this was nothing different.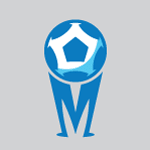 Want your voice heard? Join the MLS Multiplex team!
Write for us!
There can be no complaints about either red card. Both were justified. The penalty, however, was not a penalty. As Michael Murillo burst in behind Lucas Rodriguez, his heel was faintly clipped by the D.C. United attacker. He then takes a step forward, clearly still has balance, and then falls to the ground. There was contact, yes, but this was a dive.
In real time, it is easy to see how this decision was given. But upon replay, the picture is clear: Murillo dived. What is so frustrating is that VAR was not even called into action. What is the point in having technology available if you are not going to use it? It wasn't a penalty, not that the Red Bulls care too much.