LA Galaxy Vs FC Dallas: 3 things we learned – Cristian Pavon shows off potential
The LA Galaxy returned to winning ways with a 2-0 victory over FC Dallas on Wednesday night thanks to a Zlatan Ibrahimovic brace. Here are three things we learned.
After three-straight defeats, the Los Angeles Galaxy crucially returned to winning ways on Wednesday night with a hard-earned, slightly fortunate 2-0 victory over fellow Western Conference playoff rivals, FC Dallas.
Zlatan Ibrahimovic inevitably notched a brace, taking his tally on the season to 18, while David Bingham made a couple of vital saves at the other end to earn the LA Galaxy their first shutout victory since July 4th.
Here are three things we learned from the LA Galaxy's 2-0 win over FC Dallas.
3. Pavon shows what he is made of
Throughout the season, the LA Galaxy have been painfully predictable in their attacking play. Such is the brilliance of Ibrahimovic, they often feel that they must force the ball to him at every opportunity. As a result, they became easy to defend against, unless if Zlatan did something special, which is not always inconceivable. Nevertheless, to truly challenge the MLS elite, the Galaxy needed more.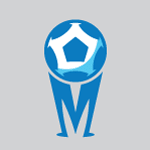 Want your voice heard? Join the MLS Multiplex team!
Write for us!
And so, they turned to Cristian Pavon, who Galaxy head coach Guillermo Barros Schelotto worked with at Boca Juniors prior to his move to North America in the offseason. The Argentinian is a feisty, intelligent, inventive wide player, with sharp dribbling in small spaces and clever passing in the final third. He was to be the foil to the spearhead, Zlatan. Through two starts, Pavon has shown what he is all about.
Driving at defenders and skipping past challenges, Pavon was a consistent threat throughout the 90 minutes. He played a lovely pass in the build-up to the Galaxy's opener, slicing open the Dallas defence, teed up Zlatan with some terrific dribbling and a cute through pass, before winning the game-ending penalty with another direct dribble. He is precisely what the Galaxy have needed all season.