Vancouver Whitecaps: All-time starting XI part 1
The Vancouver Whitecaps have been in MLS for nearly a decade. But who have been their best players during that time? Here is the first part of the Whitecaps' best-ever starting XI.
The Vancouver Whitecaps are nearing their 10th MLS season. They are in the midst of a rebuild. The current team is a mess with only five wins in the 2019 season, but under the guidance of first-year head coach Marc Dos Santos, they will do their best to turn around the club's ten-year anniversary season.
With this milestone coming up, it leads many to frustration as the club has never made it past the conference semi-finals. However, despite their lack of success,- there have been some very talented players who have graced BC Place's plastic pitch. In these next two articles, I have put together my all-time Vancouver Whitecaps XI throughout their ten years in MLS.
With the personnel I have chosen, I have selected a 4-2-3-1 formation. This allows the best players onto the field in positions closest to where they were best for the Whitecaps. For now, let's look at the goalkeepers and defence.
Goalkeepers
David Ousted
The decision to name David Ousted as the starting netminder in the Vancouver Whitecaps' all-time team was one of the easiest I had to make. Coming in partway through the 2013 season, the Danish shot-stopper played 142 games for Vancouver. Through those games, he came up with many highlight-reel saves, led the league in clean sheets for two seasons with 13, all the while ingraining himself into the hearts of supporters.
For all of that good play, Ousted became one of the few players in Whitecaps history to be named to the MLS All-Star team where he got the chance to take on the English Premier League's Tottenham Hotspur. His tenure and sustained success are why he is the Whitecaps best goalkeeper of the MLS era.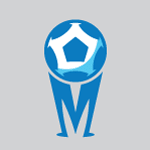 Want your voice heard? Join the MLS Multiplex team!
Write for us!
Joe Cannon
Joe Cannon did not steal games as Ousted did, however, he was the best of the rest of the goalkeepers. Coming from the San Jose Earthquakes in the expansion draft, Cannon brought MLS experience to the 2011 Whitecaps. He did not start the first game. USL holdover Jay Nolly continued as the starter, but soon after, Cannon would take the starting position and hold onto to it until Ousted arrived.
As an ageing goalkeeper, he was forced out for prolonged periods of time with injury, allowing fellow American Brad Knighton to defend the goal, and sometimes it took Cannon a while to regain his place from Knighton, but in the end, he was going to be the Whitecaps number one as long as he could.