Chicago Fire Midweek Training: 3 takeaways from Week 18
The Chicago Fire returned to their underperforming ways against Sporting Kansas City in Week 18. Here are three takeaways as we try to figure out why the Fire's demise persists.
After the 5-1 anomalous victory against Atlanta United, it's almost comforting to see the Chicago Fire revert back to their dour ways with a dumb-looking 1-0 loss to Sporting Kansas City.
With some uninspired play and a few completely stupid moments from both sides, it's not exactly one to record and rewatch. But, it is a result that nonetheless adds to the Fire's worrying tally of losses under the Nelson Rodriguez-Veljko Paunovic regime.
Here are three Chicago Fire takeaways from Week 18.
3. Kung Fu Kenny, he is not
When the Chicago Fire signed Kenneth Kronholm, everyone believed he would be backing up David Ousted. Now, Ousted isn't even on the bench. This is concerning mostly because Ousted hadn't been that bad to date, but the change was made nonetheless. Kronholm, however, hasn't even enjoyed a honeymoon period with the team.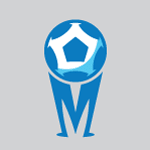 Want your voice heard? Join the MLS Multiplex team!
Write for us!
He has been criticized since his very first start for coming out way too far off his line, playing in a lairy manner that often undermined his good work. This was displayed painfully and perfectly against Sporting KC, where Kronholm was at least five yards outside of the box for the only goal of the game.
My issues with this play are numerous. First, he is way too far off his line. This is the sort of moment where you get chipped from midfield, as Wayne Rooney proved a few weeks ago. He should have seen the change in possession and back up slightly into the penalty area. Since he was already out of the box, he was left completely stranded. In that position, you cede your right to use your hands. If you want to use them, stay where you can use them. For Kronholm, the mistakes pile up.