FC Dallas Vs LAFC: 3 things we learned – Jesse Gonzalez the hero
For the second time in just the span of four days, LAFC and FC Dallas faced one another, this time battling to a 1-1 draw. Here are three things we learned.
The first match between Los Angeles FC and FC Dallas was a largely one-sided affair, with LAFC winning comfortably at home. Heading into Sunday, the same result seemed to be looming as Dallas had little time to prepare for another match against the high-powered offense of LAFC.
Despite entering as underdogs, however, Dallas pressed their visitors and took an early lead with a goal from Ryan Hollingshead. LAFC almost found their way back into the match but Carlos Vela's first-half spot-kick was saved by Jesse Gonzalez at full stretch.
In the second half, Dallas found themselves in trouble just minutes after kick off as Matt Hedges tripped up Vela, who would have been in on goal had it not been for the infringement. The result was a clear red card and Dallas played the remainder of the match with a man disadvantage. The LAFC attack pressed on and eventually got the equalizer as Vela converted a second penalty in the 80th minute.
Here are three things we learned from the 1-1 draw.
3. Resilient Dallas hangs on this time
FC Dallas were unable to see a result out on Thursday as they were broken down defensively by LAFC. The better part of the second half started to play out the same on Sunday as Dallas fended off attack after attack after Matt Hedges' sending off.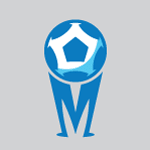 Want your voice heard? Join the MLS Multiplex team!
Write for us!
LAFC were the better team once again, out-shooting their hosts 17 to nine and possessing the ball for just short of 58% of the time. But with the help of Jesse Gonzalez and a few fortunate gaffes by LAFC, the draw should be seen as a good result.
Dallas needed to get at least a point out of this two-match series with LAFC to stay in touch of the top-end of the Western Conference. They accomplished that. Luchi Gonzalez's young side are still learning about themselves. If they can pick up points as they do so, that is just an added bonus.