Atlanta United Vs New England Revolution: 3 things we learned – Brilliant Barco
On Saturday, Atlanta United picked up their first MLS win of the 2019 season with a 2-0 victory over the New England Revolution. Here are three things we learned.
Atlanta United finally have their first league win of 2019. Head coach Frank de Boer has his first league win as a coach since October 26, 2016 (de Boer won with Inter Milan against a Torino side that featured Josef Martinez, oddly enough). With the proverbial monkey off their backs, Atlanta can finally move forward in their league campaign.
The Five Stripes easily handled the New England Revolution in a 2-0 win that featured a brace from Atlanta United's young starling Ezequiel Barco. The Argentine teenager now has three goals this season, the most on the team.
Atlanta produced many chances in a game that could have easily finished 5-0. The defense also came together to produce its first clean sheet of the season. Ideally, the team can build on this result as it continues to find its footing under a new coaching staff and with new players and new tactics.
With a complete win under their belt, let's look at what we learned from Atlanta's strong performance.
3. Take a bow, Barco
Is this is it? Is this Ezequiel Barco's breakout performance? The 20-year-old Argentine attacker is having a fantastic start to the season. Barco scored his second and third goals against New England after subbing on for Eric Remedi in the 15th minute. This follows his goal against Philadelphia two games ago in which he rescued a point for the Five Stripes.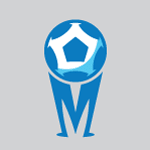 Want your voice heard? Join the MLS Multiplex team!
Write for us!
We are only five games into the 2019 season, but so far, the difference in Barco's game is night and day. In 2018, across 26 appearances and 1,730 minutes, Barco scored four goals and three assists. That's roughly a goal or assist every 247 minutes (or 2.75 games). This season, across five appearances and 294 minutes, Barco has already scored three goals. That's a goal every 98 minutes, which equals almost a goal per game.
Not only is Barco scoring at a faster rate, but he's also taking smarter shots. In 2018, out of 21 shots, only 10 were on target. This season, Barco has taken six shots with five landing on goal. His conversion rate is up 35%, going from 48% on goal to 83% on goal. If he can keep up the efficiency, he will become an extremely importance piece of this team. Oh, and his second was an absolute beauty.