MLS: 4 Designated Players who need to step up
MLS' salary and wage structure is designed such that teams' Designated Players should contribute the most. But which DPs need to step up and produce? Here are the top four underperforming DPs across the league.
The David Beckham rule, as it is sometimes known, the roster designation of Designated Player in Major League Soccer allows teams to carry three players that do not count against the salary cap at their actual wage value and instead are computed at the Maximum Salary Budget Charge, which is around $530,000.
These players should be the crux of any MLS team. They are the highest-paid players in the squad that carry the greatest expectation. Usually, the teams with the best DPs are those fighting it out for the MLS Cup come the end of the year. But not every DP is created equal. Some do not perform as hoped or expected.
So, here are the top four underperforming Designated Players, from which, much more is required by their respective teams.
4. Andre Horta – Los Angeles FC
Andre Horta was supposed to be one of the leading stars for Los Angeles FC. However, Horta has found that Bob Bradley will not play anyone not meeting his exacting standards, no matter their wages. Horta has only one appearance, starting against Real Salt Lake, but he failed to finish the game. In every other game this season, he has been an unused sub or has sat out injured.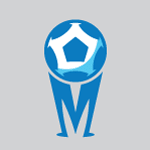 Want your voice heard? Join the MLS Multiplex team!
Write for us!
LAFC is the best team in the league on current form. Bradley's midfield setup, with Latif Blessing, Diego Rossi, Marc-Anthony Kaye, Lee Nguyen and Eduard Atuesta, is working. Horta has the potential, but first, he must build confidence in himself and earn Bradley's trust.
Bradley was excited to get Horta last season but has since had to approach the player and team development with some tough love. Whether it will incite the desired response or not, it remains to be seen. But with LAFC playing so well, the onus is now on Horta to prove himself valuable.