MLS: Grading the teenagers – One-month report cards
The #playyourkids movement is taking hold over MLS. More teenagers are getting opportunities than years past. One month in, how are they holding up?
The teenagers stole the show at the so-called Homegrown Derby between FC Dallas and Real Salt Lake. Dallas came away with the 4-2 victory. Two goals were scored by a 19-year-old and an 18-year-old grabbed one as well.
Following last week's lineup from Salt Lake, which featured a record number of homegrown players, we can safely say that the academies are beginning to produce for the clubs willing to give those players opportunities. Major League Soccer is also well on its way to smashing the record for minutes played and offensive productivity by teenagers.
We are now at the one-month mark, so let's check up on how they are doing.
The Leading Stars
Paxton Pomykal: A+
The 19-year-old who nabbed the brace? Paxton Pomykal. Stellar performances at last year's CONCACAF U20 Championship re-ignited the hype train for Pomykal, who had been a forgotten man in the last two years. That momentum has led to an outstanding start to the season.
I don't know if he's going to put up big offensive numbers like he did against Salt Lake, but he doesn't have to. His aggressiveness in possession and willingness to drive into space with the ball at his feet make him difficult to handle and opens up opportunities for others.
He's leading the class of teenagers so far.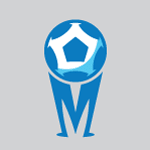 Want your voice heard? Join the MLS Multiplex team!
Write for us!
Jesus Ferreira: A
Staying in Dallas, Jesus Ferreira has made a strong claim to be the club's long-term starting striker. Dominique Badji squandered multiple opportunities. Ferreira has not. He has a goal and two assists, and his technical ability is obvious to see.
He's building on a decent stint at Tulsa last season where he scored six goals and notched two assists in 14 games. Dallas will not have to worry about replacing his spot (on the bench or in the lineup) during the U20 World Cup. His naturalization paperwork will not be processed before the tournament.
James Sands: A
With Alexander Ring being one of the better number sixes in the league and the acquisition of Keaton Parks on loan from Benfica, playing time for James Sands was supposed to be difficult to come by. Not the case. Four games in, the 18-year-old has played almost every minute for NYCFC.
Has he been perfect? No. He plays the most difficult position on the field for a team struggling defensively, but he has also shown no shyness about getting stuck in and making tackles. There will be growing pains and could use some more muscle to add some greater steel to his game.
That said, the initial signs are positive. He may play himself onto the U20 World Cup roster for the US, as he's getting MLS minutes in a vital position.