Atlanta United: What is Tata Martino's legacy?
There are many rumors that Tata Martino is going to leave Atlanta United, with few indicating that he will stay. So, if he were to leave, what would his legacy be?
This will be painful for Atlanta United fans to hear, and especially painful to accept, but Gerardo "Tata" Martino is most likely leaving the club. It's been a fun ride, to say the least and, while it will be sad to see him leave, it should not be totally unexpected.
Martino does not usually stay in a managerial position for more than two years. His longest stint with any organization was four years with the Paraguay Men's national team from 2007 to 2011. Since leaving that job, he has coached three teams in seven years.
Although there is a third-year option with Atlanta United, there are many reports of Martino joining different organizations. The most recent rumors say Martino will take over the job as the Mexico national team manager, but he has also been linked to the Argentina national team, the Colombia national team, and even the U.S. Men's national team.
With these reports picking up steam, it's time to analyze Tata Martino's legacy at Atlanta United.
Attacking style
If Martino leaves Atlanta with anything, it's style. No matter what coach comes next, Tata has laid a blueprint for those who follow. The front office has made it clear that they will play entertaining, attacking soccer, and Martino's tactics and formations are at the forefront of that statement.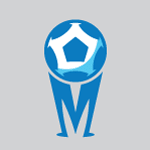 Want your voice heard? Join the MLS Multiplex team!
Write for us!
Regardless of who Atlanta hires next, they will clearly try to pick a manager that can keep Martino's style going. It is entertaining, enthralling, even, at times, and attacking, but it is also effective. It is very hard to ignore Atlanta's early success, and a lot of that stems from this particular style.
Most of Atlanta's roster is built for this style anyway, which means the best choice going forward is a continuation of an already established identity. His 4-2-3-1 is one of his signatures as a coach, but he has also proved to have flexibility and it shows in his players. Almost any coach will say they want the Atlanta United job because of what Martino has already helped build.
A large part of Martino's legacy is the style he has established for Atlanta's future players and coaches for many years to come.