MLS Week 12: Top 5 things to watch – Contenders collide
MLS Week 12 is officially upon us. Although the card is slightly less stacked then we are used to, there are still some riveting storylines. Here are five things to watch for.
The MLS is at its peak time of the season for its supporters. We are heading into another weekend where no clubs are being hindered by outside competitions and so the full focus on every team is on their domestic duties.
Moreover, we are also getting to that time of the year where every match week has a rivalry on the card. It's good to have that one must-watch match every week.
Perhaps even more importantly, the MLS Standings are starting to take shape. Each club now has a hefty amount of games under their belts so it is easy to start separating the contenders from the pretenders.
With that in mind, here are five things to watch for on this week's card.
5. Toronto faces another tough test
Toronto FC are not exactly in a groove right now and they need to start winning games if they want an easier path to reclaiming their Cup. Not that last week's match vs the Revolution was an easy match to win for them, but it was definitely one they could, and perhaps should, have won.
Now, they head into this weekend with Orlando City SC on the card. That one is not nearly as winnable. Orlando is coming off a loss but they played Atlanta United very admirably in that outing.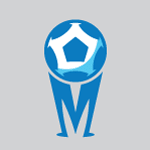 Want your voice heard? Join the MLS Multiplex team!
Write for us!
The Reds did not play quite so admirably and are now looking at just four points in their last five matches. Toronto find themselves towards the bottom of the East. Not even that, they are slowly starting to fall under the radar in contrast to much hotter teams.
The Red Bulls, Five Stripes, Lions, NYCFC, and even The Crew are starting to emerge themselves. If the champions want respect, they need to ascend the standings and fast.
Orlando is still a club on a roll despite the loss and will show no mercy. This is not the usual battle of two hot clubs or two "good" clubs squaring up. Rather, this is the story of a club struggling in MLS play and one thriving. Is Toronto ready to be the club we know they can be? Or will they continue to make their dominance of the East harder to reclaim?