English Club Preparing a Move For Vancouver Whitecaps' Midfielder Giles Barnes
English Championship club, Blackburn, are reportedly keen on signing Vancouver Whitecaps' midfielder, Giles Barnes, in January.
According to the U.K. Sun, "BLACKBURN manager Owen Coyle is keen to sign Giles Barnes at the second attempt." The midfielder currently plays for the Vancouver Whitecaps and has been in Major League Soccer since 2012. The U.K. Sun also added that "Coyle tried and failed to take the former Derby forward from the MLS at the start of the season when he moved to Vancouver from Houston."
If the reports are true, Giles could be back in Europe soon. Despite only being with the Whitecaps for less than a year, he has seemingly impressed a few foreign clubs. Barnes arrived in Vancouver earlier this season when the team completed a trade for him from the Houston Dynamo.
The 28-year old has previously played in England for a number of clubs including Derby County, Fulham, West Bromwich Albion, and Doncaster Rovers. His best stint in Europe came with Derby from 2005-2009. He recorded 10 goals during that time and looked to have a promising career abroad. His next two stints wouldn't be as productive as his time with Derby.
The midfielder recorded six goals and three assists in 24 combined games with Houston and Vancouver this MLS season. During his career in the United States' top-flight, Barnes has recorded 33 goals and 15 assists in 123 appearances over the course of five seasons.
This could be a devastating move for Vancouver as Giles game their midfield some life when he arrived in the squad. They would probably receive a transfer fee for the Jamaica international but they would then have to replace his production going forward. Blackburn may not be the only European club interested in Barnes as MLS Transfers tweeted that "He might not he [sic] the only one…." referring to English club's interest in the Whitecaps' player.
A move back to England for the Jamaican midfielder could be a good career move. Especially since it seems like Owen Coyle has a lot of faith in Giles as a productive player in his system with the prior interest he has had in Barnes. I think that this deal has a good probability of being true and actually happening.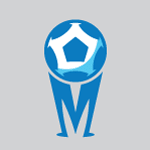 Want your voice heard? Join the MLS Multiplex team!
Write for us!
It will be interesting to see what happens once the winter transfer window opens in January. At this point, it seems as though Giles Barnes is on his way with the Vancouver Whitecaps. Only time will tell if this rumor plays out to be true.